06.10.2016
DIGMEDTEXT FINAL CONFERENCE
GREEK MEDICAL PAPYRI -
TEXT, CONTEXT, HYPERTEXT
Parma, November 2-4, 2016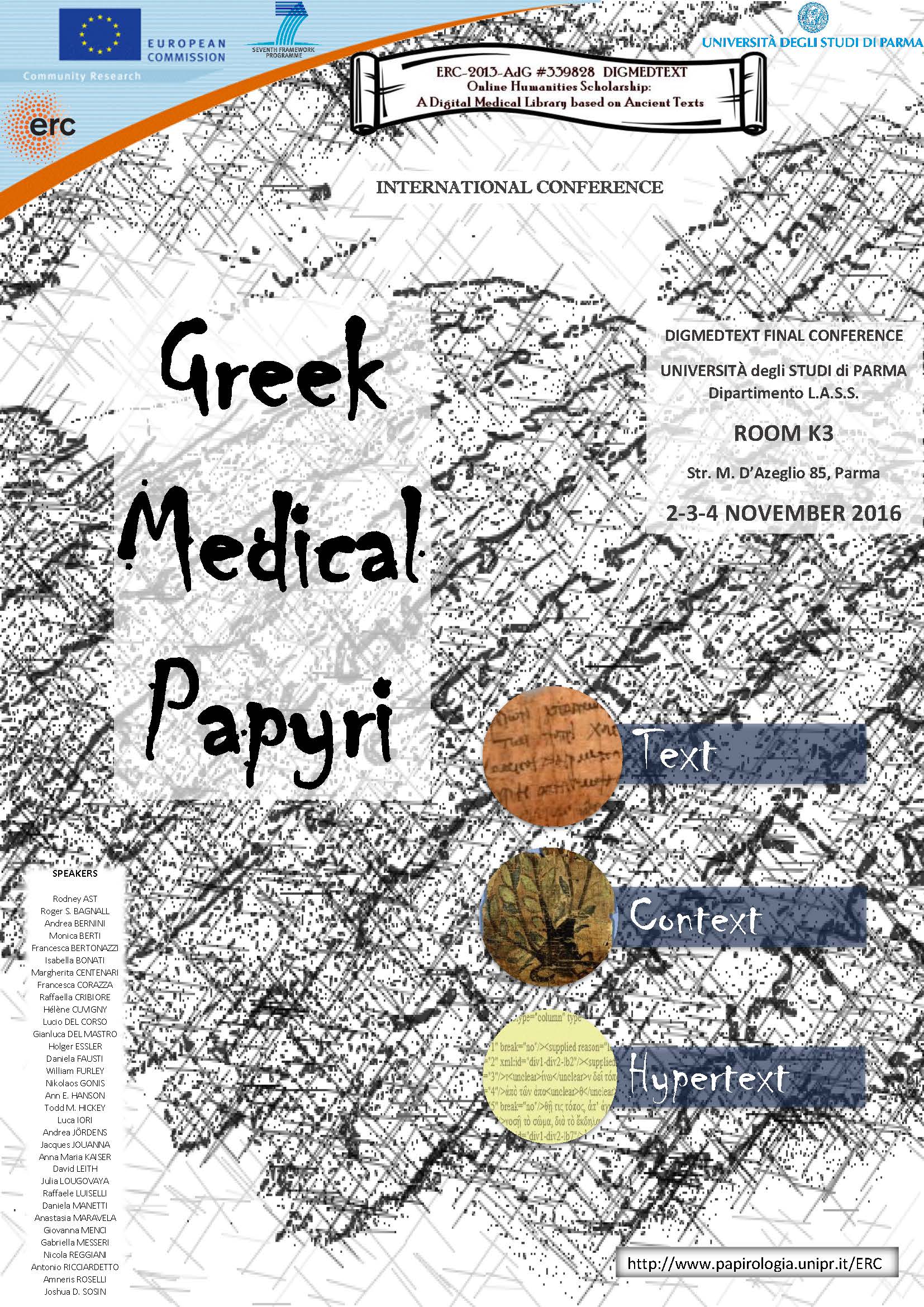 Download Poster (PDF)
Programme (online)
Programme (PDF brochure)
LAST MINUTE CHANGES
Please be aware of the following changes, occurred after the programme was finalized
: G. DEL MASTRO's paper is moved to Friday 4 at 9 AM; A. RICCIARDETTO, L. DEL CORSO and R. LUISELLI will not be able to be present.
---
10.08.2016
DIGMEDTEXT International Conference

Parlare la Medicina

fra lingue e culture, nello spazio e nel tempo
Parma, September 5-7, 2016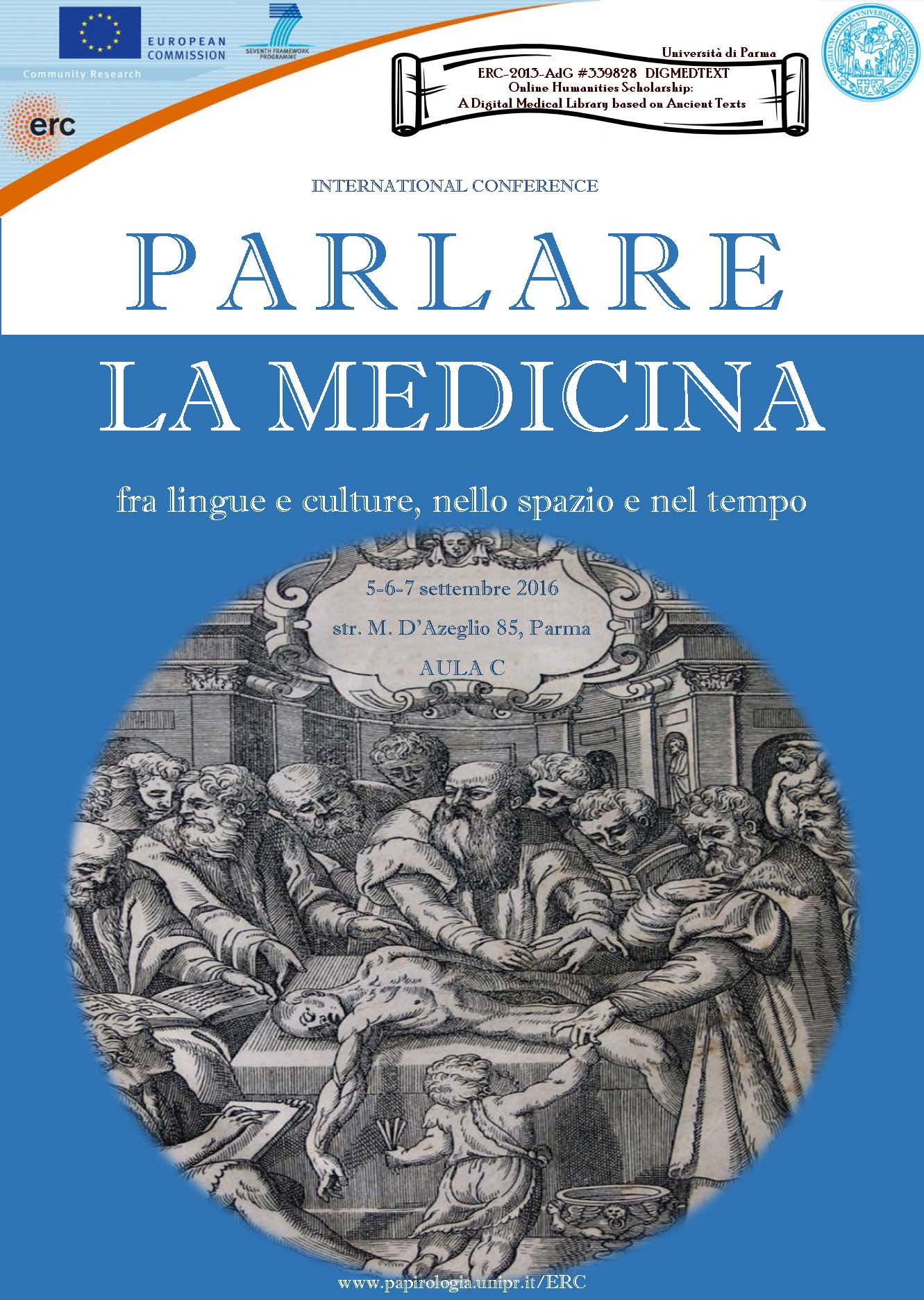 An interdisciplinary conference stemming from the
MEDICALIA ONLINE
Project and focused on the multifarious connections between medicine and linguistics. International experts and scholars dealing with papyrology, egyptology, ancient history, classics, literature, medicine, and linguistics will afford topics about the main themes of "translating medicine", "developing the microlanguage of medicine", "communicating medicine", "contextualizing medicine", "attesting to medicine", and "narrating medicine".
Download Poster (PDF)
Programme (online)
---
27.04.2016